We've got some exciting members only events coming up this week that we don't want you to miss! You can find all these events in the Facebook Group (events tab). Hit "going" so we know you're coming!

WEEKLY Q+A Weekly Q+A – Weds Jan 11th at 10am CST/4PM GMT – Come ask us anything LIVE or hit reply so we can answer your question on the call.

10X Your Views in 10 Days Masterclass. 10X Masterclass – Thurs Jan 12th at 10AM CST/4PM GMTWe've a special 10X video views in 10 days challenge to get you going FAST, with special trainings for you!

WHAT'S NEW

Have you seen Social Boom 2.0 yet? We've reimagined how to help you find the trainings you need fast! Go to www.socialboom.com to log in and start learning at hyper speed!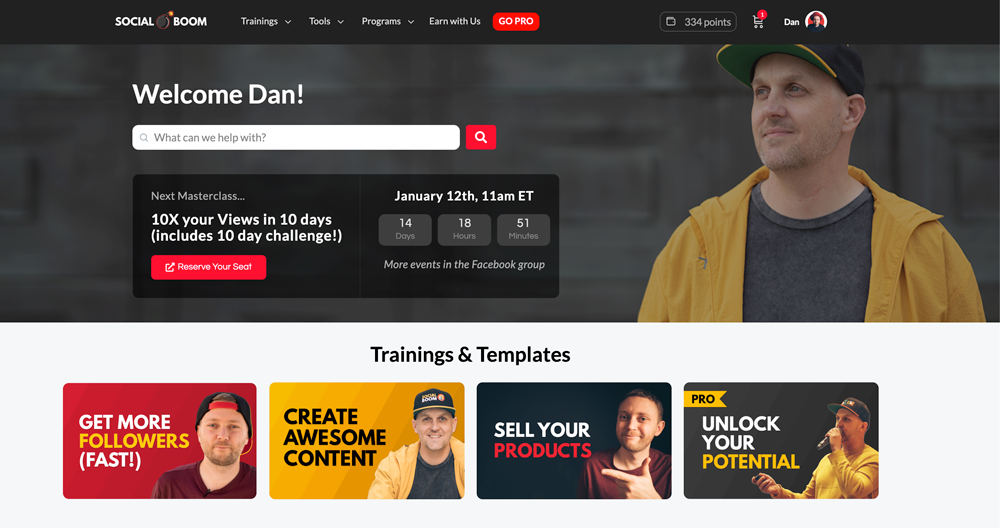 We've taken the trainings out of the former 'InstaBoom Accelerator' and divided them into micro-courses for easy access. Just click the tabs to find out more. Some of the trainings have 'PRO' on them which is our new membership tier including new courses, tools, and early access to future add-ons.And you'll be glad to know… as a 1.0 member you're automatically upgraded to PRO for free! 🙂

WHAT'S TRENDING

1.This cool audio is being used for vibey/aesthetic montages synced to the beat
2. This song is being used for lifestyle videos with quick cuts
3. This chill song is being used as a generic backing track for videos of all niches
4. This remix is being used for videos with an emotionally stirring message
5. This song is being used for calm and peaceful videos
6. This fun song is being used for entertaining dance videos or just as a generic backing track to lifestyle content
7. This remix being used for fast & fun fashion/travel/lifestyle videos with quick edits
8. This chill and peaceful audio is being used for videos of all niches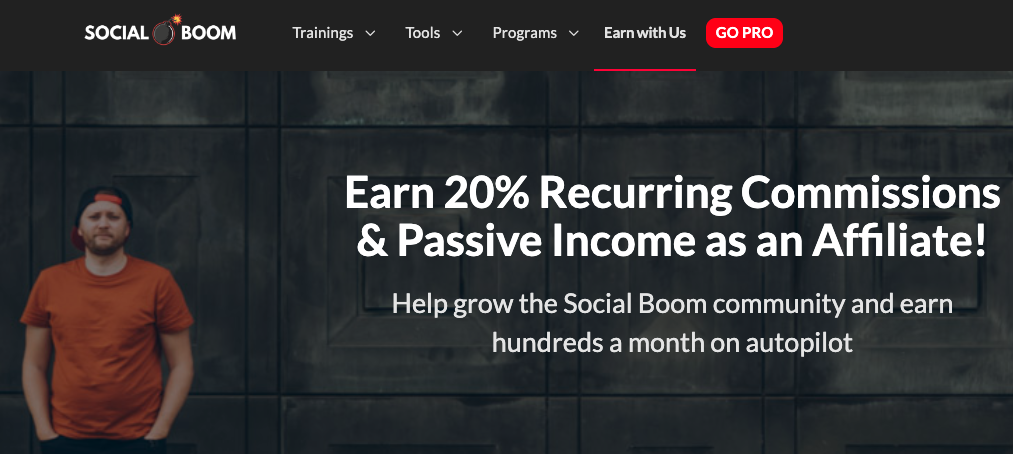 JOIN OUR SALES TEAM!

We want to help you start making easy passive income today! Just click on "Earn With Us" on the top navigation of the site to sign up as an affiliate for Social Boom. You'll get a unique referal link and 20% recurring commission on memberships you bring in. If you love Social Boom, this is a great income stream for you to start in 2023. Excited to see you on the calls!

Dan & Travis